View Rentals

Owner/Tenant Portal

Repair Request
Property Management Pricing

Basic
Leasing & Rent Collection
$110.00/Month
24/7 Self Guided Property Showings using Secure Lockbox
Tenant Rent Collection | Tenant Portal | Free ACH
Late Rent Colletion & Fees
Owner Portal | Owner Reports | Scanned Receipts | ACH Payments
Owner Portal Provided Reports
30 day Cancellation Policy

Standard
Leasing, Rents, Maintenance & Inspections
$160.00/Month
24/7 Self Guided Property Showings using Secure Lockbox & Agent Guided
Tenant Rent Collection | Tenant Portal | Free ACH
Late Rent Collection & Fees
Owner Portal | Owner Reports | Scanned Receipts | ACH Payments
Mo. Email & Yearly Expense Reports Delivered
24/7 Maintenance Phone Number & Work Order Portal
Maintenance Workorder System with Owner Notfication
Our Offices
Turnkey Services City & State the firm's office is located and Licensed in Iowa & Nebraska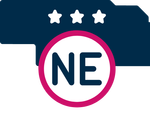 Nebraska Office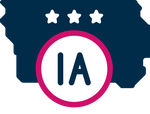 Iowa Office
Frequently Asked Questions
We represent owners/landlords both large and small. In fact a large number of our book of business is single family homes with one owner.
Absolutely. We would love to meet you at your home to view and collaborate on how to ready your home for rent.
We manage properties all over the Omaha/Council Bluffs metro area. Currently the largest concentration of homes is in Sarpy county. But we also manage homes in Bennington and Ashland, NE and are now licensed to manage properties throughout Iowa as well.
We believe the best way to start is with a home visit. During this visit we will make any suggestions as well as discuss probable rental income, our leasing process and our property management agreement. We do not require a down payment at the time of signing the management agreement. Let us show you how we ensure continuous rent and proper care of your home/investment. Most of our properties choose the $150.00 full management program.
The best time of the year to list a home for rent in our market tends to be April - September mostly due to weather and school schedules. The hardest time to rent the home is from November - January. We are able to rent homes during this time frame but we find that there is a smaller pool of renters to choose from.
We believe in full transparency and follow fair housing laws. Review our tenant qualifications here.
We are licensed realtors that will also help you purchase your investment property and help to advise on expected return on your investment. Message us and we would be happy to share with you our ROI tool.