Sell with the best in the Iowa and Nebraska area.
Our goal is simple: to get your listing in front of as many potential buyers as possible, in the shortest amount of time, to drive traffic and increase the likelihood of multiple offers. We're committed to providing you with the highest level of service and professionalism, from start to finish. With us on your side, you can rest assured that your home sale is in good hands.
What sets us apart from other real estate agents is how we approach selling your home. We don't just list your home on the MLS and hope for the best. Instead, we use a variety of cutting-edge techniques to ensure your home gets the attention it deserves. For example, we use micro-staging to create an inviting atmosphere that appeals to buyers. We also follow a specific timeline to ensure that your home is listed at the optimal time for maximum exposure.
But that's not all. We go above and beyond by utilizing professional photography, including cameras, videos, and drones. This allows us to showcase your home in the best possible light and make it stand out from the competition. We don't stop there, though. We also create an SEO-style assault by posting your listing on multiple sites, which we actively monitor and boost for maximum effectiveness.
A full-service experience.
Turnkey Services Team's proprietary Property Selling System was developed and has evolved over the past 25+ years to provide our clients with a consistent and proven method to:

Prepare your property for sale in the shortest period possible.

Price your property, based on current market conditions.

Get it sold quickly at the highest price possible.
How to sell like a pro!
If you're looking to sell your home, check out these 11 tips on how you can get the best possible price for your home in your area.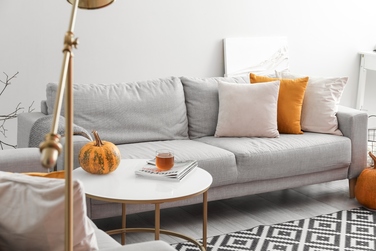 How to upsize into a bigger home
Free Seller's Guide

Comprehensive Real Estate
Seller's Guide
A few of our amazing clients.
"I am so grateful for Kim's hard work and dedication. She was on top of every detail, from the initial listing of my home to the final closing. Her professionalism, knowledge, and kindness made the whole experience a joy. Thank you, Kim!"
"Kim is the best! She was helpful with both transactions; buying and selling our home. She is knowledgeable, has a calm demeanor which is so helpful as it can be overwhelming at times. She is easy to talk to, and was so quick to answer even the silliest of questions. She made all communications…"
"Leasing a home with Turnkey has been a very positive experience! When I had problems with a floor drain they contacted me within minutes of putting in my service request and was in constant contact until it was finished!"