Navigating the summer 2023 housing market? Stay updated on trends and factors impacting home buying. In this post, we discuss three key aspects we hear from buyers today: recession implications, interest rates, and upcoming mortgage fee rules.
Recession Implications: Impact on the Housing Market: Recession Doesn't Equal Housing Crisis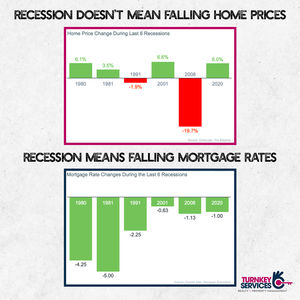 Potential homebuyers may worry about a recession's effect on the housing market. However, according to Keeping Current Matters, "home values have appreciated in three out of the last five recessions." Remain cautious but don't fear pursuing homeownership.
[Related: A Recession Doesn't Equal a Housing Crisis]
Interest Rates: Balloon Mortgages for Short-term Savings: Understanding Balloon Mortgages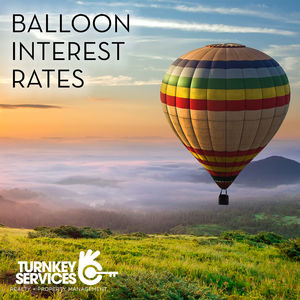 Considering a balloon mortgage could save you around 1% in interest. Balloon mortgages involve lower payments for a fixed period followed by a large, lump-sum payment. This option suits those looking to save on short-term interest costs, but always weigh risks and benefits.
[Balloon Mortgages: A Good Alternative in High Interest Rate Environments?]
Upcoming Mortgage Fee Rules: Stay Informed and Prepared: Navigating New Mortgage Regulations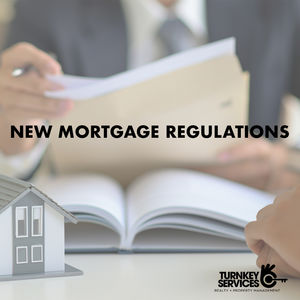 There is plenty of "fake news" circulating on this topic, stay informed by consulting an expert.   This recently released letter from the Federal Housing and Finance agency, was released to correct some misconceptions.   In fact it states, "Many borrowers with high credit scores or large down payments will see their fees decrease or remain flat." 
Finding Your Dream Home this summer 2023
Don't make a fear based decision or let the loudest voice in the room keep you from buying a home.  Consult experts to evaluate if now is the right time to for YOU to buy a home. Homeownership is one of the biggest keys to true wealth in America, and when buyer demand is low and supply is higher, it could present the perfect opportunity to find the home of your dreams. Arm yourself with knowledge and expert advice to make informed decisions and don't let uncertainty hold you back. Remember, nothing was ever gained by sitting on the sideline.